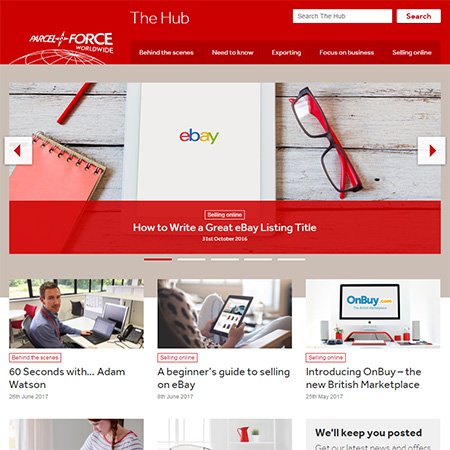 Parcelforce WordPress Blog
Parcelforce had an old, outdated blogging platform which they weren't using due to its design and usability problems. We scoped, designed and built a modern, clean, fresh looking website, powered by WordPress to provide a simple, user friendly interface for managing the content.
I built the back of the website in WordPress with a custom theme and integrated the front end templates, built using Bootstrap and gulp. Bespoke functionality was used to create the AJAX 'load more' functionality throughout the website.
View